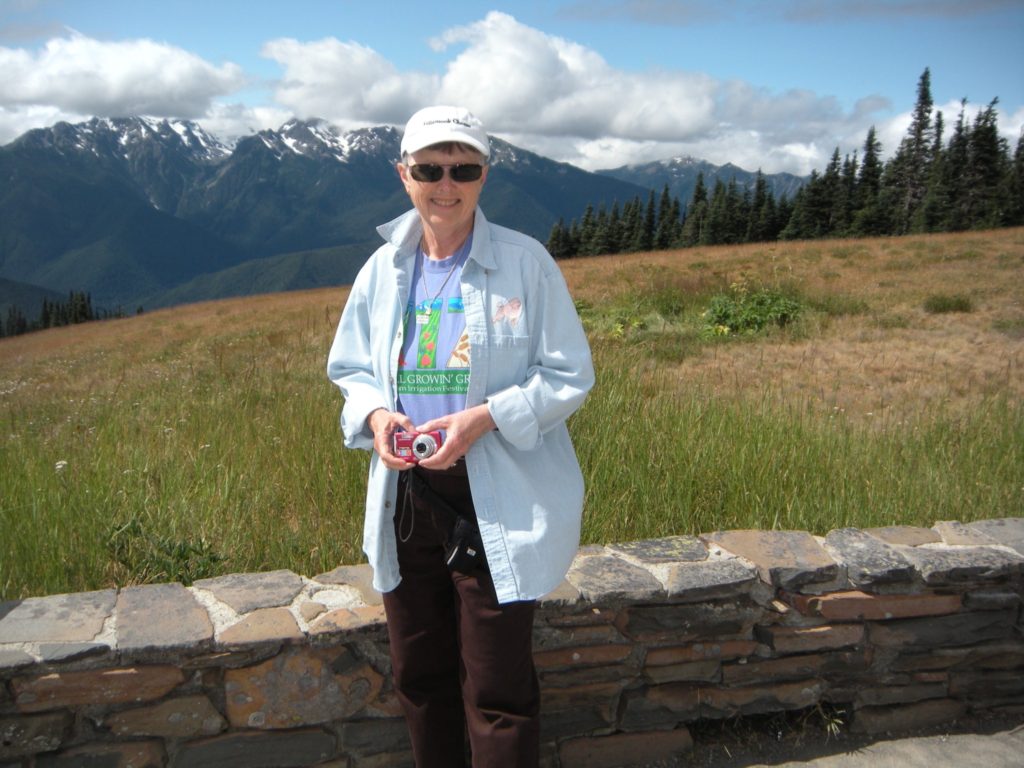 By Dorothy Rice Bennett
[This is the first in a series of blogs that will mostly deal with living on the Olympic Peninsula in Washington State. However, I need to introduce myself first. I am 74, a lesbian, a retired journalist and psychotherapist, an adoptive mother and grandmother, and I live with my partner and two toy poodles in Sequim. I have wanted to write all my life, but something always seemed to get in the way—until I retired and could focus on my creative urges at last. I have published two novels and hope to complete at least two more in the next few years.]
Why GIRLS ON THE RUN?
Writing inevitably emerges from the heart and soul of a writer, no matter how much he/she may try to distance him/herself from the content of the material. Whether the writing is openly autobiographical at one extreme or as far removed from the real world as a fantasy tale at the other, the creative spark is somehow tied to the writer's experiences, inner feelings, or belief system.
Using myself as an example, I'll share that my new novel, GIRLS ON THE RUN, which is on the surface totally fictional and deals with new beginnings in life and love, was started in 2011 during a major crisis in my personal life.
The year before, 2010, when the nation's economy was in the tank, I moved with my partner, Vera Foster, to the small community of Sequim, Washington, on the Olympic Peninsula. Five months after our arrival, while we were still acclimating ourselves to this environment so radically different from our previous home in San Diego, Vera suffered a heart attack while sitting across from me in our living room.
In an instant she was gone, and in an unfamiliar world I had to begin my life all over again. Besides working through the sorrow of my loss, I had emergency abdominal surgery and two age-related eye surgeries in the first few months after Vera's passing. It was not an easy time.
I needed something positive to give me a lift, so I got a puppy to bring smiles to my world and turned to my long-time love of writing. I began to think of starting a new novel. An idea came to me, of two young women, who were both thrust by pivotal moments of change into creating new lives. I could have written about one woman, but that would too lonely for me, especially at that moment. So I created two heroines and then let them do their own thing in my head.
While the title may suggest a thriller, GIRLS ON THE RUN is more about running psychologically, then healing and finding both a place in the world and a partner to love. Jennifer goes on the run because of a situation in Pittsburgh that threatens physical harm—the threat gets her out the door and onto the highway. Stacy has a fight with her family over her sexuality, and her anger at their lack of acceptance of her lesbianism drives her out the front door and onto the road as well. Their paths cross, and they reach out to each other for support. They begin talking to each other, they form a friendship, and the story evolves from there.
Universal themes
A love story is my natural environment. As an only child, I experienced little outward expression of love and affection during my youth, and I moved into adulthood with a major "unmet need" for love and affection.  Hence I write about characters who are looking for love. Without love, our world would be a sorry place—if it continued to exist at all. So love is an important topic, not only for me. Love is universal.
My second theme is friendship. Humans don't live in a vacuum, and friendship—as well as family—is a very significant part of life. In NORTH COAST: A Contemporary Love Story, I focused on friendship among several lesbian women in Eureka, California. The way the friends help and support one another is one of the strong points of that book.
In GIRLS ON THE RUN, I focus on families and the need for healing in families—and on the ways that co-workers and employers can become significant others in our lives. I have created a supporting cast that helps contribute to key scenes in the story. I like these characters, who are as realistic as I can make them, and I think that my readers will like them too.
GIRLS ON THE RUN was just released a month ago and is just beginning its publishing journey. We'll see where we go from here. There are, of course, other books in my computer, as well as in my head, and my challenge is to bring them to fruition as quickly as I can. After all, I'm 74, and I don't have forever to make my mark as an author!
Dorothy Rice Bennett