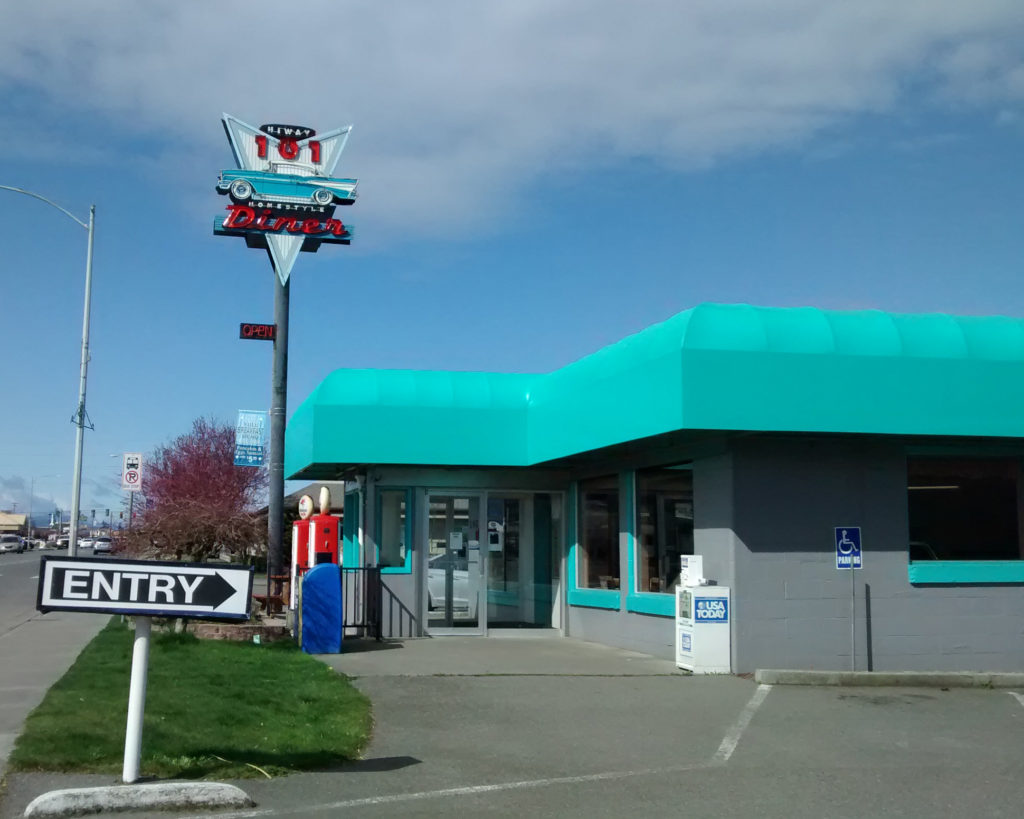 By Dorothy Rice Bennett
The Olympic Peninsula has a little more than one-hundred thousand residents in a handful of small communities—and on prairies, hillsides, along rivers, and in the mountains. Not enough souls to tempt most of the big food barons to put up fancy restaurants here. So where do we eat in Sequim—with an official population around 6,500—when we are hungry?
First of all, there are a few recognizable names in town. Along with several big box stores, Sequim has Applebee's, IHOP, and Black Bear Diner. Also a McDonalds, Burger King, Dairy Queen, Jack in the Box, Dominos, Taco Bell, Tacotime, and Subway. And, of course, Starbucks!
Washington Street is our dining emporium
However, most of Sequim's eateries are Mom and Pop operations. They range from really nice stand-alone restaurants to hole-in-the-wall eateries in strip malls—and lest we forget, coffee houses. They also range from healthy, calorie-counting fare to very traditional, highly caloric meals. They cover American cuisine and several ethnic varieties, from Mexican to Japanese and Chinese.
Many of Sequim's restaurants are located along Washington Street, going about a mile each direction from the Highway 101 exit at Sequim Ave.
I hesitate to assign star quality to any Sequim eatery, because the minute I say I like a certain restaurant, someone else will say he or she didn't care for that one. It's all a matter of individual taste. Many of t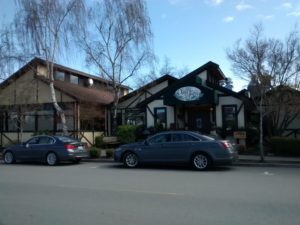 hose I've mentioned here do have 4.5 to 5 stars on internet review sites.
Let's do breakfast, brunch, or lunch

When I want a really good breakfast—or have company and want to make a good impression—I head for The Oak Table at 3rd and Bell St. This restaurant would be at home anywhere, with fine décor, great food, and excellent service, and open in Sequim since 1981. Omelets, scrambles, German pancakes, etc.,etc., and great Sunday brunches. Not open for dinner. Another local favorite for breakfast is the Hiway 101 Diner on 392 W. Washington St. This is a cozy retro restaurant, the kind with the juke box and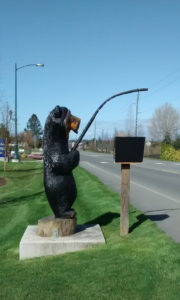 the movie star posters on the wall. Food is tasty and down home, the way it was cooked in the 50s. The Sunshine Café, 145 W. Washington, is another family-owned eatery with a long history, an informal setting, and good food and service. Like The Oak Table, it is open for breakfast and lunch only, with some variation in days, hours, according to the season. Of course Black Bear Diner, Applebee's and IHOP all serve breakfast and have their own following among locals and travelers.
Don't forget the coffee houses! Olympic Peninsula folks drink lots of coffee, so visitors and newcomers will find coffeehouses all along Washington St.. Additionally, Starbucks and McDonald's aren't the only purveyors of breakfast sandwiches. Adagio Bean and Leaf, 981 E. Washington St., has a charming atmosphere, excellent hot beverages, good sandwiches, and a steady stream of customers.
What about dinner?
Since a few of Sequim's favorite cafes serve only breakfast and lunch, dinner can be a little more challenging. Of course, you can start with Black Bear Diner, Hiway 101, or Applebee's. Or any of the hamburger emporiums.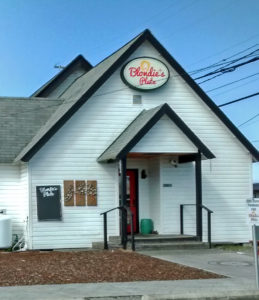 If you are a little more adventuresome, you can try Blondie's Plate, 134 S. 2nd St., and Emerald Northwest Grill and Public House, 179 W. Washington St., both of which offer different dining choices. Oasis Bar & Grill, 301 E. Washington, has specials several nights each week. Folks rave about their steaks and fries and juicy hamburgers!
Looking for a change?
Ethnic cuisine is popular in Sequim. We'll start with Chinese. If you are downtown, Fortune Star, which gets lots of raves, is located at 145 E. Washington. Golden Star, another favorite, is at 900 E. Washington, in the mall with QFC. There are several others, and all of them have lots of fans.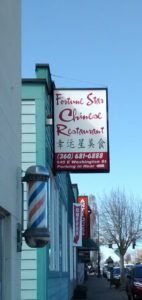 Mexican food is also in demand. Jose's Famous Salsa House, at 126 E. Washington St., started as a narrow "hole in the wall" advertising fresh, hand made tacos, burritos, and other Mexican favorites, pretty much "to go." Very successful, Jose's has doubled its original size, now with real sit-down dining available. Another local favorite is Las Palomas, 1085 E. Washington. At dinnertime the parking lot is always full, locals coming for the fresh chips and large menu with tasty but economical combination plates. Most of us leave with a to-go box.
Japanese cuisine is also flourishing. Osaka Japanese Restaurant is located at 740 E. Washington near a motel. Two teriyaki restaurants are on the westside, by the big-box stores. Koto Teriyaki & Sushi is near Walmart at 1252 W. Washington and has been popular for years. A newcomer, Bento Teriyaki, is located near Home Depot and Petco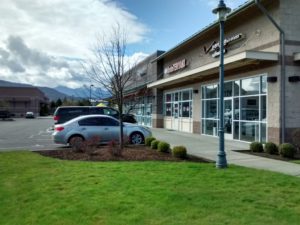 at 1243 W. Washington. Very simple and set up for lots of take-out. I found this store at 6 p.m. with every seat taken and a line to the front door. The aroma of cooking food filled the parking lot—drawing all of us in!
Healthy eating
Some folks up here like "healthy" eating—including vegan, vegetarian, gluten free, etc. Seqium can take care of these tastes. Nourish, 101 Provence View Ln, is located by the southern end of Sequim Ave. Aficionados rate it very highly. Closer to town center, you'll find Alder Wood Bistro, 139 W. Alder. This restaurant has a varied menu, including entrees like wood-planked salmon, but also soups, salads, and sandwiches. Nice atmosphere, fairly reasonable prices, sometimes have to be patient. If you are in a hurry, try Robin's Place, 300 E. Washington St, offering healthy soups, subs, and sandwiches, from 11 to 7 daily.
Off the main drag
Some other restaurants worth a try include The Old Mill, 721 Carlsborg Rd., to the west off Highway 101 in nearby Carlsborg—serving breakfast, lunch, and dinner. Interesting atmosphere and good food. On the east side of Sequim, at John Wayne Marina, is the Dockside Grill, known for seafood. I love the view of the marina from its windows, its nautical atmosphere, and its good seafood. Since it's a little pricy for my own pocketbook, I have to save it for special occasions.
Finally, there is the Jamestown S'Klallam Tribe's Seven Cedars Casino, east on Highway 101 in Blyn (Totem Grill, Salish Buffet, and Napoli's Deli) and the C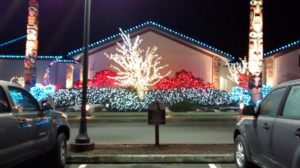 edars of Dungeness Golf Resort at 1965 Woodcock Rd. out on the prairie. Stymie's and the Double Eagle Restaurant at the golf resort share a kitchen and between them serve three meals a day and provide bar service. These Native American properties offer quality food, discounts with free membership in the casino's slot club, and are among the most popular places to eat in Sequim.
Sorry I don't have space to list all the worthy local restaurants, cafes, and coffee houses. There are many more options that I have not covered, but you can see that the locals don't starve. Check the Internet for more offerings; I have mentioned some of the most favored spots in town but Trip Advisor lists nearly sixty eateries in the Sequim area.
For more reviews and info on Sequim restaurants, try:
https://www.tripadvisor.com/Restaurants-g58737-Sequim_Washington.html