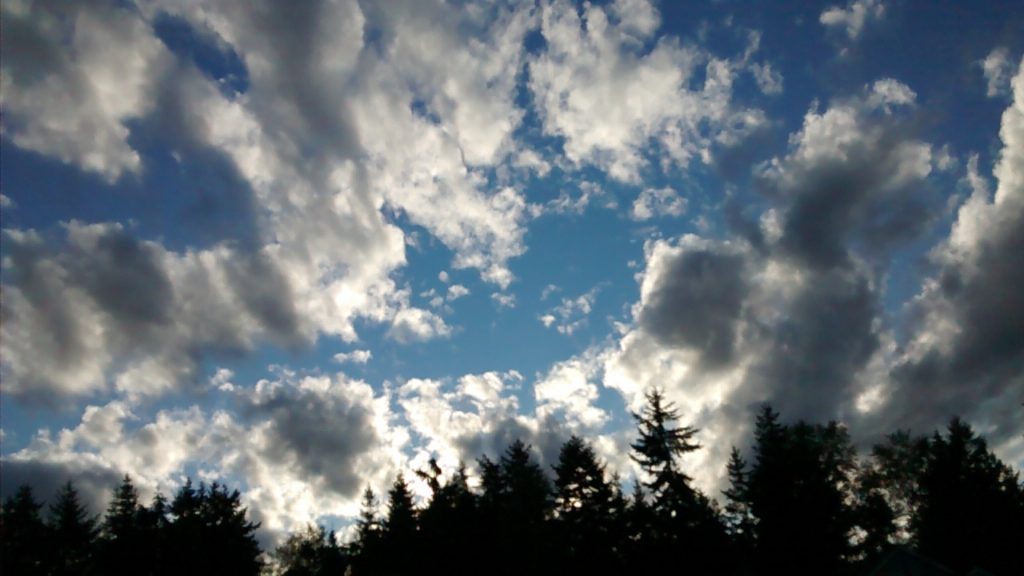 By Dorothy Rice Bennett
When we talk about Sequim, Washington, we have to start with the city's unusual name. People living elsewhere tend to pronounce it Se-quim, in two syllables, like sequins. But the "e" is silent, making it more like squish or squirrel. Where did the name come from? There are theories, but nobody seems to know for sure.
Sequim is a small community on the North Olympic Peninsula, along Highway 101 with the Olympic Mountains to the south and a prairie and the Straits of Juan de Fuca to the north. Port Townsend sits to the east, and Port Angeles is a few miles to the west.
The flat land, known as the Sequim-Dungeness Prairie, was settled before the town developed. Hence Sequim's annual Irrigation Festival is nearly twenty years older Sequim, which celebrated its centennial in 2013. The town itself has slightly more than six thousand residents, but the total population of the valley is closer to thirty thousand.
Not a flashy town
Although a thriving community, Sequim is not particularly flashy. Drive down its main street, and you'll see restaurants, shops, and big box stores—but although it has been highly ranked as a Pacific Coastal Community and as a "best" place to retire, at first glance it's just a small town.
People visit Sequim for many reasons—to see friends and relatives, to shop at big box stores, to get gas and a bite to eat on the way to the mountains or the ocean, or to attend one of Sequim's annual festivals, the Irrigration Festival in May or the Lavender Festival in July. Maybe to put a boat in the water at the John Wayne Marina. (Yes, that is THE John Wayne. The Hollywood icon once owned a big boat that he kept here, and his family still owns the property he bought.) Fishermen come to the marina with their trailered boats to participate in open fishing seasons for world-famous Dungeness crab, halibut, and salmon.
Sequim's real attractions are more subtle. There are secrets here, secrets that take time to find and explore. And beautiful treasures that bring people back again and again until they move here. One of Sequim's treasures is the "blue hole."
The town and its prairie sit in what is known as a "rainshadow." Storms from the Pacific Ocean are parted by the Olympic mountain range, and rainfall largely skips over the Sequim-Dungeness Prairie and lands to the east and the west and then in Seattle across the Puget Sound. In a region known for heavy rainfall, Sequim receives less than twenty inches annually. The prairie was actually desert until pioneers introduced irrigation, using water from the Dungeness River and other waterways emerging from the mountains. At one time nearly one-hundred dairies thrived here. Today most of the farmland has been turned into residential and small business properties.
Because of this unique position just north of the Olympics, Sequim enjoys active skies that are forever changing. Sun one moment, white puffy clouds the next, morning coastal fog, some days with gray skies, and yes, sometimes a rainy day—although seldom really drenching rain. More often showers or drizzle. Wearing a raincoat or carrying an umbrella is not all that common among the locals.
Pilots see the hole
It is almost as if the clouds part over Sequim. Hence the name "the blue hole." Airline pilots landing at SeaTac International Airport have reported one open spot in otherwise overcast skies. That one open spot is more often than not directly over Sequim. From the ground, you can be driving toward Sequim in rain or clouds and reach Sequim in sunshine. While not guaranteed to work that way, it happens often enough to give Sequim the blue hole reputation.
Thanks in part to this climate quirk, one of Sequim's biggest attractions for visitors and retirees is its weather. Four seasons with mild summer and winter—compared to most of the rest of the US. A touch of snow maybe once a season. A few days in the 80s in the summer. A colorful fall and a flowering spring. A great climate for growing things. Clean air to breathe. A wonderful place to walk, hike, sit in the sun, think, create, and explore the wonders of nature.
I arrived in 2010—having grown up near Indianapolis and having lived in California's Bay Area, New Orleans, Phoenix, and San Diego—and I found Sequim to my liking and have decided to stay. And, yes, the "blue hole" is real.